Follow us...

Scandi Blogs

Monday, November 29, 2010
The fourth and last contestant this season, is
Hancock Cupcakes
. Ingrid's concept is slightly different from the other three, she has teamed up with a professional bakery that makes the actual cupcakes. The concept is fully developed by her.
All of the contestants got the same pictures for inspiration, and they can be viewed by clicking
here
and
here
.
The minimum order is 24 cupcakes.
Ingrid is sweet as a pie, and incredibly service minded. She delivered her cupcakes in a cute little box with a big bow.
The cupcakes were girly and feminine, with a soft colored pastel color scheme. The flavors were as following:

1. Lemon Kissed Cupcakes with lemon frosting
2. Chocolate Cupcake with Bailey's flavored frosting
3. Carrot Cupcake with Vanilla frosting
We're going to start out with my favorite of the bunch, the chocolate cupcake with Bailey's frosting. Surprisingly good, the frosting had a distinct Bailey's flavor (which happens to be one of my favorite drinks ;))
The pastel pink cupcake was the carrot cupcake with vanilla frosting. The frosting was thick and yummy and it was overall a very good cupcake :)
The final flavor was the classic lemon cupcake with lemon frosting. The frosting was fresh and the lemon flavor was pretty solid without being overpowering.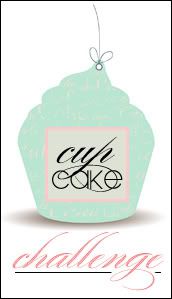 Hope you enjoyed the presentation! Make sure to check out Hancock Cupcakes here.
xoxo
Labels:
Cupcakes Oslo
,
The Cupcake Challenge