Follow us...

Scandi Blogs

Monday, November 8, 2010
The first contestant we're presenting were last seasons winners. Olea's is one of the biggest and most successful bakeries in Oslo, and the owners are two American ladies who travelled all the way to Norway for love (you know the Scandinavian men, completely irresistible!).
Bethany and Karen both share a passion for cupcakes and they've been said to knock the socks off the world famous Magnolia Bakery in NY.

Their company name is taken from Karen's daughter, Olea.


A regular cupcake costs NOK 30,- and a mini is NOK 20,-. The minimum order is 12 regular sized or 24 minis.
All of the contestants got the same pictures as inspiration, and they can be viewed by clicking
here
and
here
. The girls were mainly inspired by the daisies, gold vase, fuchsia credenza and chinoiserie wallpaper.
We gathered the "models" for a group shot and they all worked it!
The flavors were:

(from top to bottom)
1. Top Hat Mocha Chocolate Cupcake
2. Lemon Cupcake
3. White Chocolate Chocolate Cupcake
4. Pumpkin Carmel Cupcake
First off was the White Chocolate Chocolate Cupcake.
We sunk our teeth into the seriously AMAZING chocolate cupcake with a delicious white chocolate frosting.

You know we had to eat it with a gold spoon ;)
This cupcake is all about the white chocolate frosting. It tastes very different from what you're used to because of the white chocolate. Our guest judge for the day, hviit, is still daydreaming about it! The whole taste experience is very "powerful" and I think it's completely impossible to eat more than one!
The top hat mocha chocolate cupcake was MY favorite! The hard chocolate cover makes it difficult to eat, but it's seriously worth it! The mocha frosting was an amazing experience. Neither hviit or myself likes coffee, but this flavor was seriously out of this world. I want more. Now!
The cupcake had a gold liner AND gold frosting, which looks perfect with the little gold/brass vase! I have to say I've never eaten a gold cupcake before, but this experience makes me want to do it again!
This golden cupcake was a delight to look at, and the flavor was traditional lemon. It was light and fluffy, and the taste of lemon was not overpowering.
We finished off with the pumpkin caramel cupcake, and it had such an interesting flavor. The pumpkin is kind of reminiscent to carrot cake, but much better :) It had a cinnamon sprinkled cheese frosting, that really enhanced the pumpkin flavor. The taste combo actually made us think of gingerbread/pepperkaker! Very Christmasy! Loved it!! A new taste combo for us Norwegians, and we want more, more and more of it!!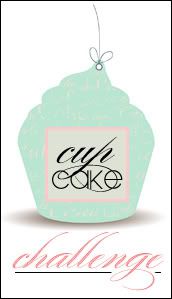 xoxo
Labels:
Cupcakes Oslo
,
The Cupcake Challenge