Follow us...

Scandi Blogs

Tuesday, November 23, 2010
The third contestant in this season's Cupcake Challenge, is the successful
Chopcakes
. Founder, Tone Oraini is very passionate about her cupcakes, and in addition to the regular kind, she also makes healthy
lunch cupcakes
.
All of the contestants got the same pictures for inspiration, and they can be viewed by clicking
here
and
here
.
The cupcakes cost NOK 30,- each
Tone is really in it to win it, and what she delivered was definitely a sign of her taking this serious. Love it!! The flavors were:
Chocolate oreo with a variation of different frostings

Caramel with burnt almonds

Lemon with salty licorice

Dark chocolate with after eight frosting

Spiced cupcake with chili frosting

Coconut cupcake with banana frosting
The models all lined up for a group shot, love the combination of minis and regulars!
This cupcake was sprinkled with glitter and candy diamonds. It smelled like "after eight". Yummy! The dark chocolate cupcake paired with a thick after eight frosting was definitely successful!
This looked like a pretty, classical cupcake. The taste was everything but. Say hello to a COCONUT cupcake with BANANA frosting!
Hello Hawaii and hello banana bugg!! OMG is def the right way to describe it.
Come meet mrs spiced cupcake with hot chili frosting! Holy hannah, this was GOOD! Chili is prob my fave spice and I use it for almost everything. Now, it's a must for frostings too!
To quote
Hviit
: "I liked it!"
Another interesting combination of flavors, lemon cupcake with lemon and salty licorice frosting!
We loved the salty licorice, and it could have been very interesting to add licorice to the actual cupcake as well!
We decided to save the best for last! First of all, this has to be the strangest cupcake I've ever seen!
But don't let the strange appearance fool you, this has to be one of the best cupcakes I've ever tasted! The burnt almonds and the caramel were absolutely perfection! I think this could be a modern interpretation of the traditional Christmas dessert!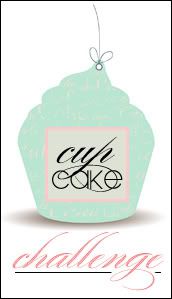 Hope you enjoyed the presentation! Make sure to visit
Cupcakes Confidential
here
.
Make sure to check out the previous contestants:
1#
Olea's Cupcakes
2#
Cupcakes Confidential
Next Monday we'll introduce you to the last bakery,
Hancock Cupcakes
!
xoxo,
Labels:
Cupcakes Oslo
,
The Cupcake Challenge
|
10 comments
|
Links to this post
Around the World
caped wonder

2 days ago

ice cold // Aether

2 months ago

Stylish and Colorful Interiors

2 months ago

Découverte des rouges à lèvres liquides Colourpop

2 months ago

My Patio (before & after)

1 year ago

BRASS & BRONZE {lighting lust}

2 years ago

SALE SALE SALE!

2 years ago

This Blog is a-Movin'!

3 years ago

Labels
Our Homes
Dagny's Home
Scandinavian Design
Mote / Fashion
Inpirasjon / Inspiration
DIY
Inspiration
Fashionable Fridays
Konkurranse / Giveaway
Scandinavian Fashion
Scandinavian Interiors
Fargerike
Camilla on the Go
Oppussing / Redecoration
Chic or Shit
Personal
Bryllup / Wedding
Farge / Color
Objects of Desire
Bad / Bathroom
Scandinavian Magazines
Scandinavian Maximalism
Spisestue / Dining Room
Work
Rikke's home
The Cupcake Challenge
Veggkunst / Wall art
Skandinavisk mote / Scandinavian Fashion
Tapet / Wallpaper
Carina's Home
Jul / Christmas
New York
Stue / Living Room
Art
Cupcakes Oslo
Favorite Bloggers
Interiør / Interior
Personlig / Personal
Press
Scandinavian Art
Wallpaper
travel
Barnerom / Nursery
Belysning / Lighting
IKEA
Skandinavisk interiør / Scandinavian Interiors
Sponsors
Trends
Vaskerom / Laundry Room
kelly wearstler
Bambusstoler / Bamboo Chairs
Bedroom
Book Reviews
Buenos Aires
Danish Design
Flyttedagen / Moving day
From the Blog Roll
It's not Scandinavian
Kitchen
LCD
Marokko / Morocco
Scandinavian Magazine Profiles
Stoler / Chairs
Tea
Trapp / Staircase
base
Award
Baby mode
Design Refuge
Hollywood Regency
Murano
Norwegian design
Scandinavian Design Classics
Sjenk / Credenza
Sunburst
Art Nouveau
Chinoserie
Elle Interiør
Før og etter / Before and after
Helse / Health
Konkurranse / Competition
Laura Ashley
Maison
Scandinavian blogs
Servise / Dinnerware
Skandinavisk Maksimalisme
Stoff / Fabric
Winter
korall / coral
scandinavian homes
Andeegg / Duck Egg
Blog challenge
Books
Cheap'n'Chic
Copenhagen
Cupcakes
Elinno
Interiørdesigner / Interior Designer
Jaipur
Jonathan Adler
Listverk / Moldings
Møbeltapetsering / Upholstery
Norway
Rikkes vacation
SPA
Scandinavian Hotspots
Scandinavian Lifestyle
Sofa / Couch
Soverom / Bedroom
Stensiler / Stenciling
Wonderwall
skjønnhet / beauty
summer 2011
swedish magazine
Antikviteter / Antiques
Blomster / Flowers
Ebay
Flea Market
Fliser / Tiles
Geometriske former / geometric Shapes
Gjesteblogger / Guest Blogger
Gossip Girl
Home Cottage
Hotels
IKEA Catalog 2010
Indiska
Kids rooms
Kjøkken / Kitchen
Michelle Obama
Miles Redd
Off Topic
Oslo
Oslo Fashion Week
Prada Marfa
Sarah Richardson
Speil / Mirror
Stockholm
Summer 2009
Summer 2010
Svenskt Tenn
TO DO
Tak / Ceilings
The Scandinavian Bargainista
Tim Irving
William Haines
art deco
imperial trellis
oppskrift / recipe
oppskrifter / recipes
residence
sköna hem
Antonio Gaudi
Barcelona
Brothers and Sisters
Building my Dream Home
Camilla Plum
Cilla Interiør
Closed-door restaurants
Coco Chanel
Code10
Comme il Faut
Copenhagen Fashion Week 2010
Crown princess Mette Marit
DaWanda
Daikai
Debra Geller
Denmark
Designers Saturday
Det hvite hus / The White House
Dorothy Draper
Eileen Kathryn Boyd
Etsy
Extreriors
Ferie/Holiday
Finnish Design
Flos
Gabriela Horvat
Gustaf Klimt
Hage / Garden
Hall
Hotel Union
Is / Ice Cream
Jade Jagger
James Radin
Jill Crawford
John Saladino
Jokes
Karen Faulkner
Kenneth Jay Lane
Lagersalg / Sample Sale
Lonnie
Ludwig von Zumbusch
Lærling / Intern
Magazine Covers of the Month
Magazines
Maldives
Malta
Mary McDonald
Mate
Mediedekning / Media Coverage
Michelle Morelan
Milk Glass
Morsdag / Mothers Day
Moving day
Musikk / Music
My 29th Birthday
Nate Berkus
NiB
Nora Walker
Nøtterøy
Oslogirls
Panic
Panikk / Panic
Parajumpers
Peter Behrens
Popular Posts
Rae Dunn
Rikke's sisters home
Rikke's vacation
Rikkes painting
Royal Design Studio
Royalty
S Chair
SS10
Scandinavian Models
Scandinavian Photographers
Season 2
Sex and the City
Sjokolade / Chocolate
So Hee
Something's Gotta Give
Sorel
Sorrisniva Igloo Hotel
Southern Living
Staircase
Story Hotel
TV
Terrace
Thankful
The Love List Library
Tobi Fairley
Veldedighet / Charity
Verner Panton
Villa Ruggeri
Vintage finds
dreamhouse
holidays
house doctor
livingroom
online shopping
photographer Elisabeth Hudson
påske / easter
vgtv
water colors